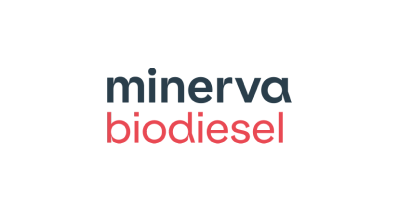 Minerva Biodiesel produces renewable energy source with a social seal of biofuel that comes from bovine tallow.
As part of Brazil's National Biodiesel Program, all production is marketed through the ANP (National Petroleum Agency) auctions.
With 100% national technology, developed in partnership with Brazilian universities, Minerva Biodiesel adds value to a byproduct from bovine slaughter while it reinforces Minerva Foods' compromise with the environmental sustainability.
The raw material, tallow, comes from all the company's industrial units in national territory as well as from third parties, and the use of other materials such as recovered oil and order types of oils and fat are also possible.
With a unit in Palmeiras de Goiás – GO, Minerva Biodiesel has a production capacity of 200m³/day.
Contact
Minerva Biodiesel
We are always open to listen to you. Get in touch via our phones or send a message.