Ensuring the safety and health care of our employees, the Animal Welfare team carries out, since the beginning of the year, a series of trainings on the good practices of Animal Welfare, aimed at drivers and employees who, on a daily basis, take care of our main raw material, the ox.
Each unit has adapted the trainings to its reality. While some are done online, others follow in person, but taking all the necessary preventive measures.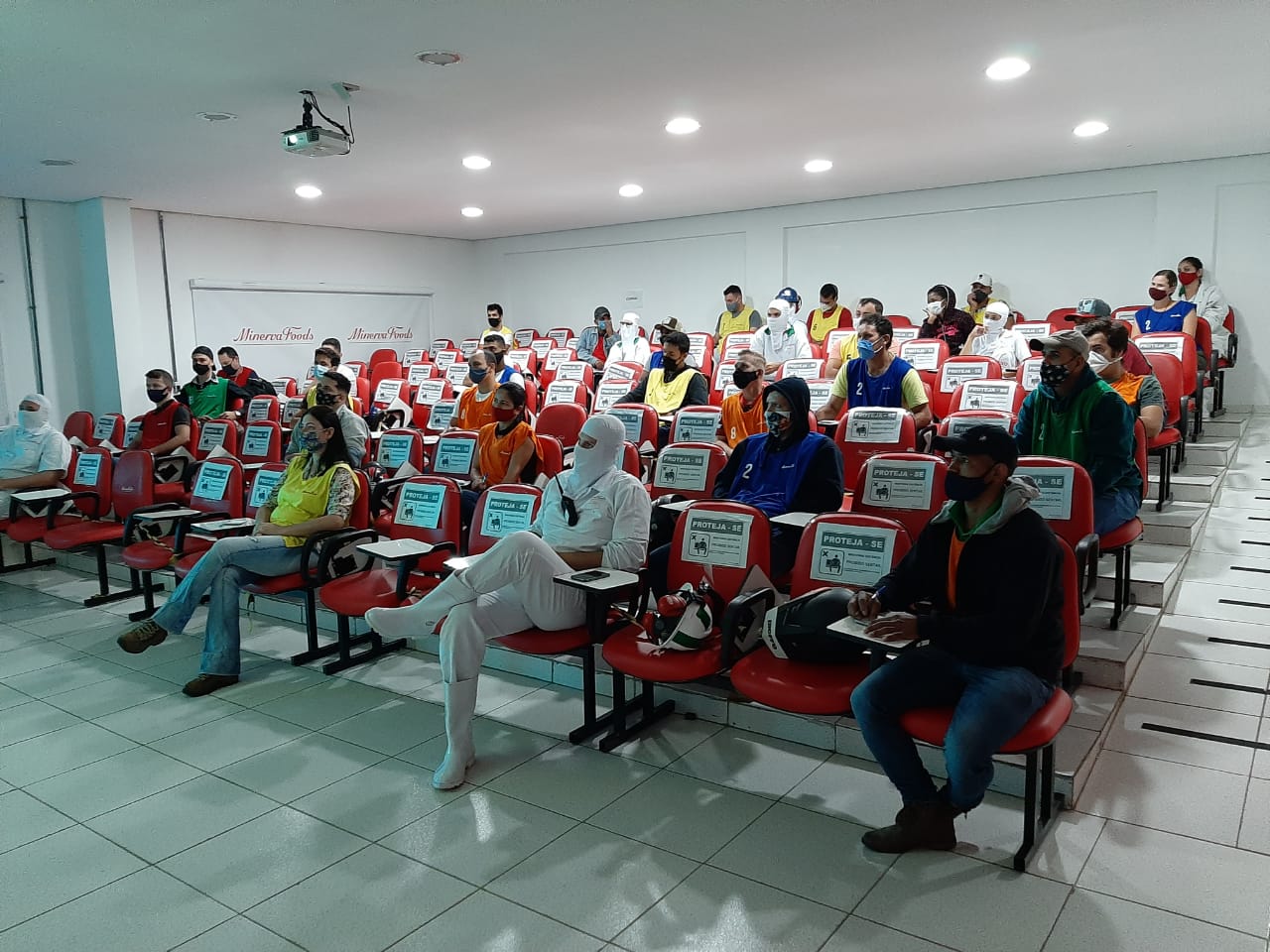 "During the training, we seek to disseminate knowledge about the main guidelines of our program, with the aim of ensuring efficiency in the process from beginning to end. However, we seek ways to overcome the challenges caused by the pandemic. We continue training and empowering everyone, without forgetting the main thing, which is our safety," explains the Animal Welfare Coordinator, Tâmara Duarte Borges.
At this time, the team is dedicated to training employees on good Animal Welfare practices, but also keeps the focus on drivers, since recently the Company launched a new Draft of Animal Transport.